PSE Group is a premier provider of professional Hospitality solutions and business process solutions. We provide our customers with the following major benefits:
Streamline procedures by automating workflow in hotel
Our solutions support impeccable guest service
Best-in-class services lead to satisfied guests
High guest satisfaction retains customers and wins new ones
Higher guest loyalty means higher occupancy rates
Higher profitability and increased hotel brand value
We take a partnership approach with our customers so you're never on your own
With "HSC Service Tracking" suite our goal is to meet and surpass Service Optimization needs of the Hotels globally, by providing affordable Service Optimization platform which fully integrates with your existing PMS System.
Professional service, over 50 years of combined experience in the hospitality industry guarantees HSC Service Tracking users the best quality and service.
HSC Service Tracking offers a comprehensive solution for all Service Optimization needs of small budget to luxury hotels with 20 to 500 rooms.
With Oracle Certified PMS interface you can connect HSC Service Tracking with external PMS system including:
Oracle Fidelio, Opera and Suit8 (Oracle Certified)
Protel
MAIS Systems
Amadeus Hospitality
Brilliant
And many other
You'll be greeted by friendly and patient Hotel Service Optimization experts who are eager to help you get started. No one knows Hotel Service Optimization better and we are passionate about sharing our knowledge.
Everything we do is


focused on the most important project: Hotel Service Optimization
focused on the most important people to our organization: our customers
Because it's our mission to support your Hospitality business, we will go above and beyond to ensure your success.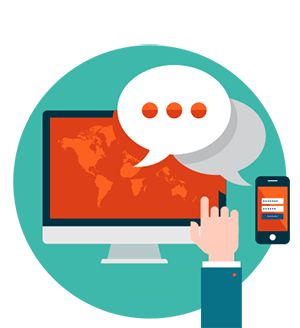 Rapid setup and cost savings
High flexibility and data portability
Smart services and training